Winter fishing for trout on the Deerfield river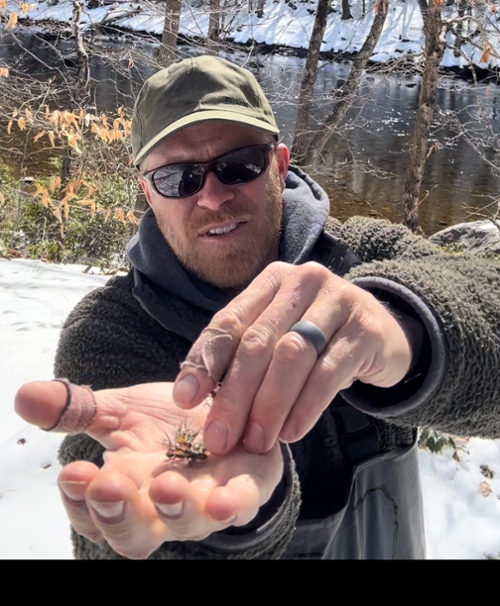 Deerfield River Fishing Report:
Keep your flies moving especially the bigger buggier flies. A little bit of action as your flies are dead drifting or swinging in the current is definitely catching more fish right now. You would think the fish would be pretty lethargic with the still cold winter water temps, but when they see a bug in action they are quick to react! We recevied a few feet of snow from the last nor'easter, but that only slowed the bite down for a couple days. Fishing on the Deerfield river is back in action!
Be sure to follow my videos on youtube for the most recent Deerfield River fishing reports and helpful tips!
Here is a link to my youtube page! https://www.youtube.com/channel/UCmjl1aHHL6sYIDEUP6rI8Ug
Be sure to book a day for a guided trip down the Deerfield, Millers, or Swift Rivers for this spring fast, because days in the month of April, May and June are filling up fast!
Posted: to General News on Mon, Mar 20, 2023
Updated: Mon, Mar 20, 2023